New Pershing 6X: bold by nature
Pershing 6X expresses the boldest and most daring side of the brand's character – it compact but in no way incomplete, it packs all the best of the brand's leading-edge technology into a compact form factor.
The 18.94m long and 4.8m wide, Pershing 6X is the result of collaboration between Ferretti Group's Product Strategy Committee led by Mr. Piero Ferrari, the design firm headed by Fulvio De Simoni, and the Group's Engineering Department.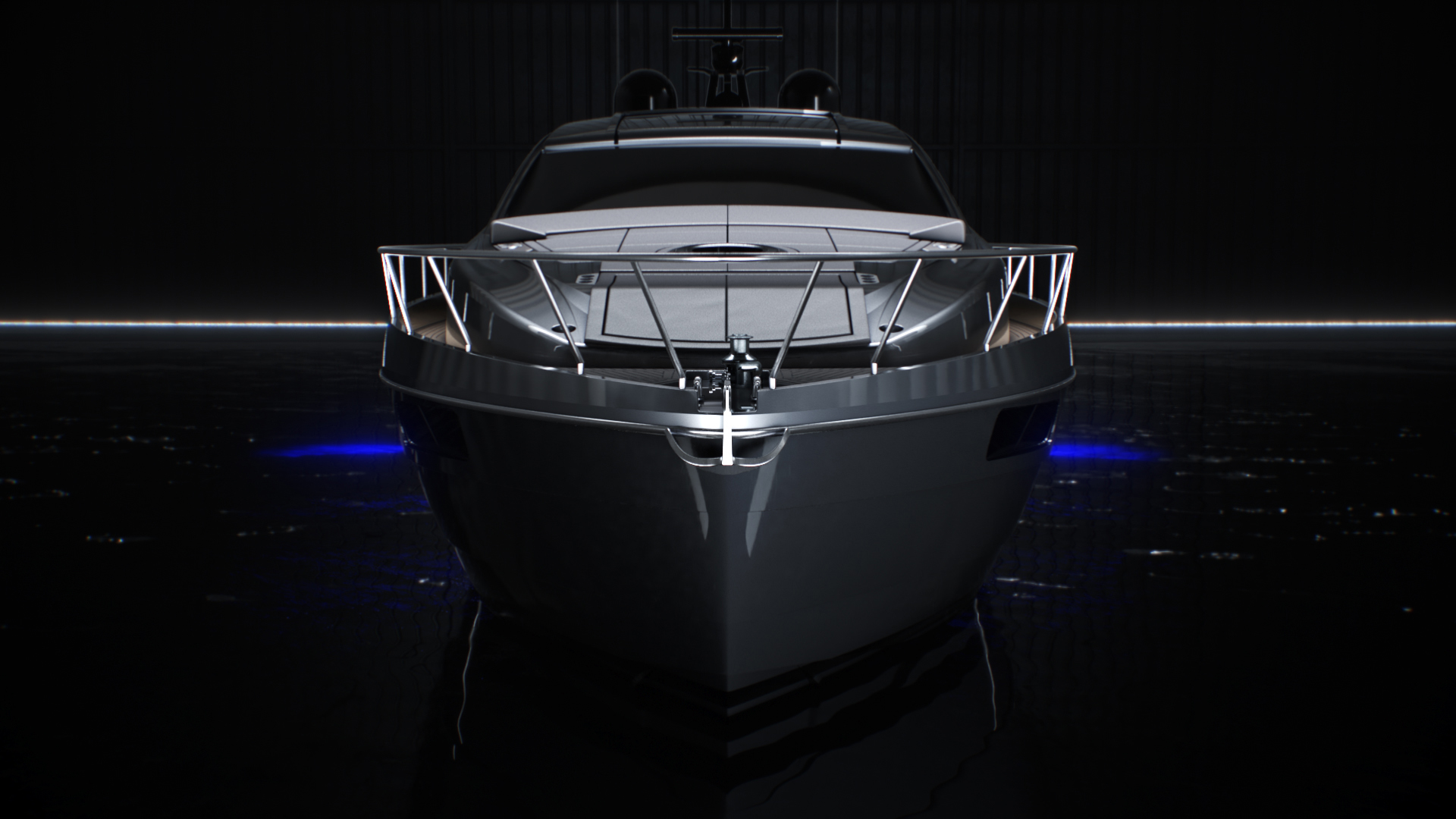 The exterior styling shares the same family feeling as the other Generation X models. The new yacht has a highly aerodynamic profile and large glazed surfaces in the hull that flood the lower deck with natural light. The main novelties include style features that clearly reflect Pershing's approach to design in recent years, further improving functional and comfort-related design goals without affecting performance.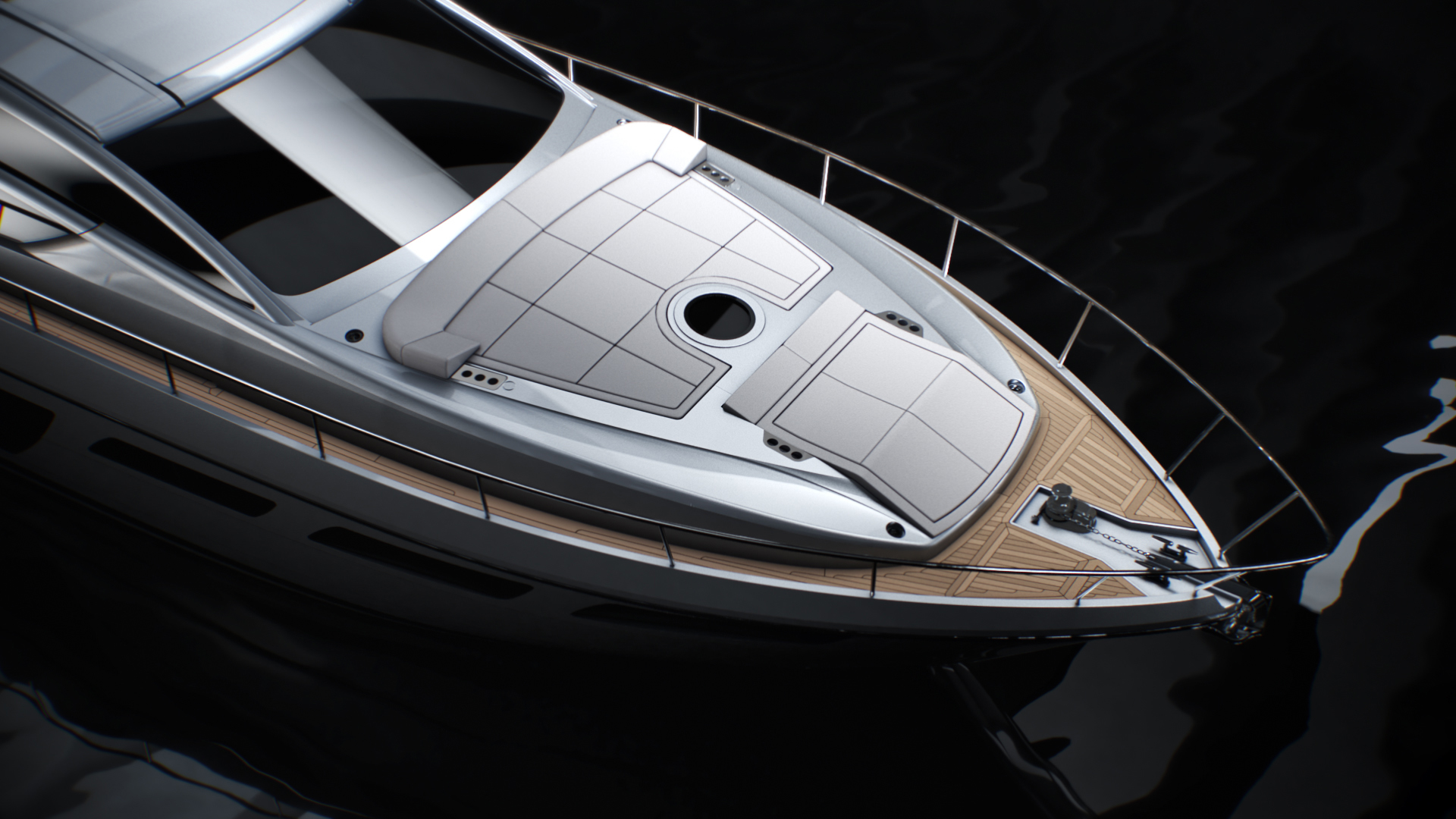 They include the new styling of the big aft sun pad, the carbon and teak table in the cockpit dining area, and the chaise longue with reclining backrest positioned forward. 
The most important new feature on the main deck is the helm station, made up of a dashboard with two 19-inch monitors, carbon fibre control panels and an electro-hydraulic steering system. Also available is an innovative joystick coupled to the surface drive with various advanced operating modes, including 'easy handling' for ground-breaking manoeuvrability in ports and confined waters. A large sunroof opens over the dashboard to take cruising enjoyment to the next level. The first Pershing 6X unit has a layout with three cabins – owner, forward VIP and starboard guest – and three bathrooms with separate showers. The version for the American market has two cabins– owner and VIP – with a living space replacing the guest cabin. Both versions have a crew cabin entered from the cockpit, with a single bed and integrated bathroom.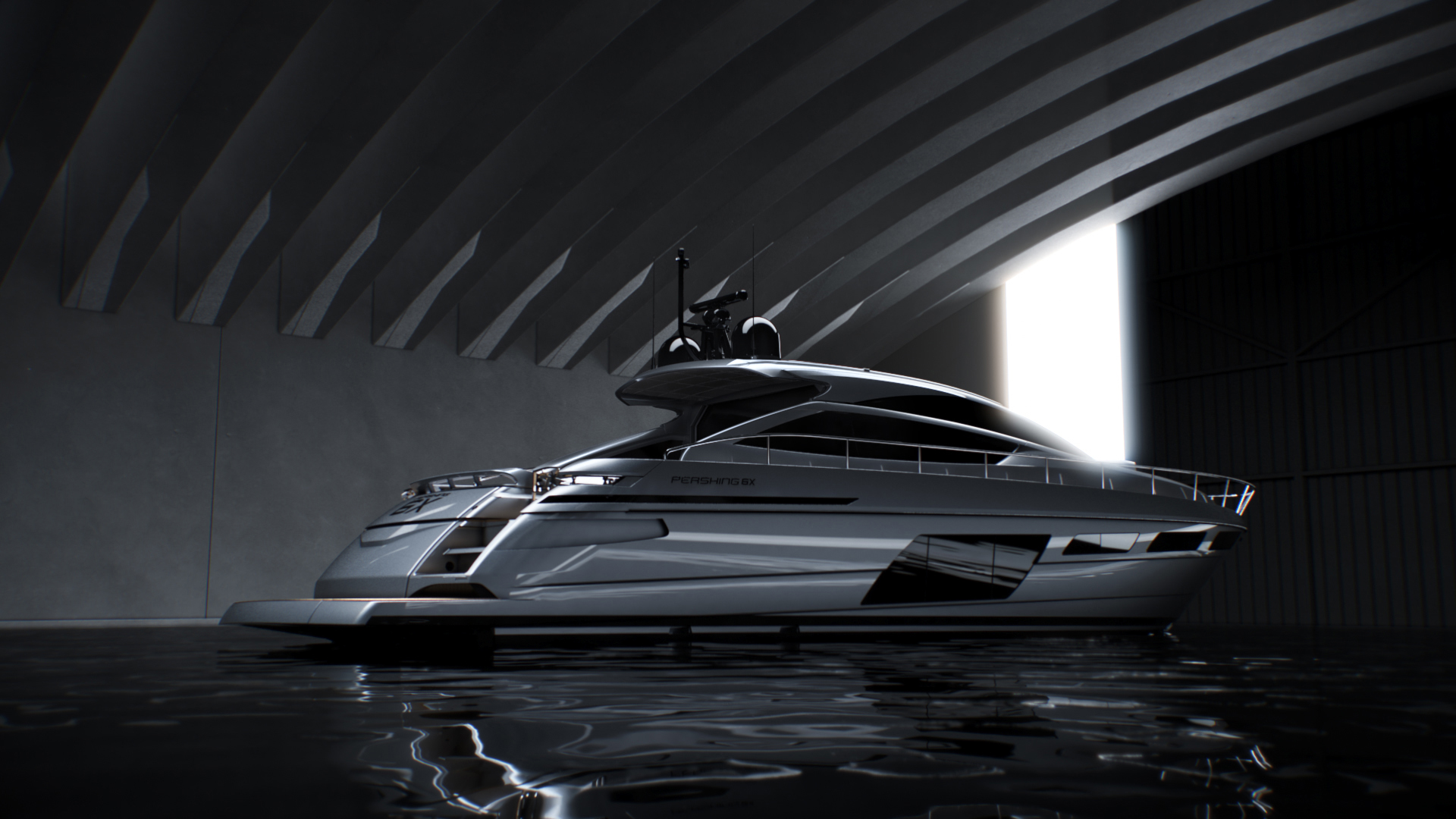 Pershing 6X has a top speed of almost 48 knots and a cruising speed of about 42 knots, with a pair of 1,550 mhp MAN V12 1550 engines.